'Russia after Putin' – Nationwide Scientific Conference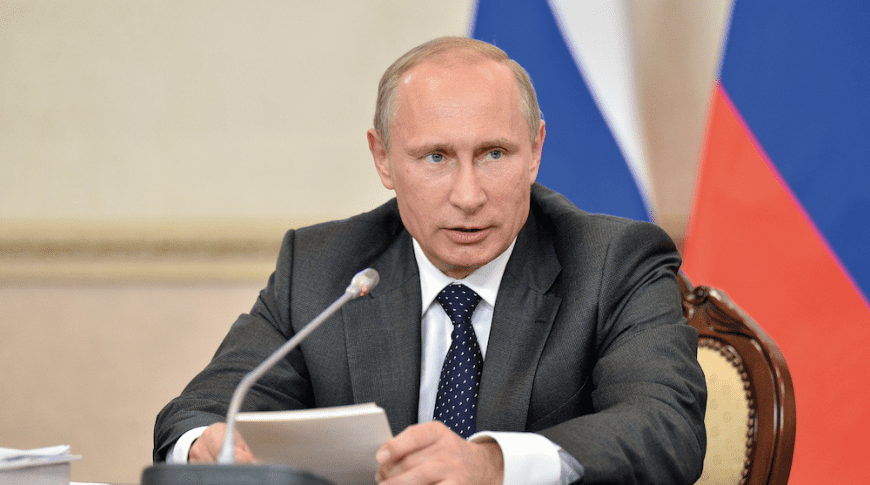 The fourth presidential term of Vladimir Putin ends in 2024. According to the Russian constitution, he cannot take part in an election again, unless he changes the form of government.Every power, however, has its limit. Putin's reign will end, too. What's next? What will Russia after Putin be like?
What will the power change model look like? Does Russia have to remain authoritarian? What role will Moscow play in the world? These are questions that academics will put during the Nationwide Science Conference: 'Russia after Putin', organizedby Vistula University. The Institute of Central Europe in Lublin is a patron of the event.
Programme:
10:30: Opening of the conference
10:45 – 11:05: "What challenges does contemporary Russia face?" – inauguration lecture of Professor Wawrzyniec Konarski, Rector of Vistula University.
11: 05-12: 30: Panel I – Scenarios of changing power in Russia.
Moderator: B. Nowak, PhD.
A. Legucka, PhD, Vistula University, and Polish Institute of International Affairs, 'The second generation of the power elite in Russia. Children of the Kremlin.'
A. Bartnicki, PhD, University of Bialystok, 'Russia without Putin – continuation or a turning point?'
Kuczyńska-Zonik, PhD, Institute of Central Europe, 'Political Emigration and Democratisationof Russia.'
K. Fernandes, Bialystok University, 'The impact of new technologies on the contemporary shape of civil society in Russia.'
J. Olędzka, PhD, Vistula University, 'Mechanisms of changing power in the Russian Federation against a background of solutions applied in other CIS countries.'
12: 30- 13:45: Panel II – 'Designated areas of international activity of the Russian Federation'.
Moderator: Z. Rapacki, PhD.
M. Raś, PhD, Warsaw University, 'Russia: in search of a place in the changing international order.'
M. El Ghamari, PhD, Collegium Civitas, 'Prospects for Russian proxy operations in the MENA region.'
K. Kujawa, PhD, WSB Academy, 'Prospects for Turkish-Russian co-operation. Implications for international security.'
Q. Cloet, PhD, AberystwythUniversity (Wales), 'Perspectives for the integration of the Russian Federation and eastern Ukraine in the context of the Donbas Passporting Process.'
P. P. Damski, PhD, Vistula University, 'USA and Canada in Russian Arctic Policy: Current Status and Development Perspectives.'
13.45- 14.15: Coffee break
14.15-15.30: Panel III – 'Perspectives of position changing of the Russian Federation in international relations'.
Moderator: P.P. Damski, PhD.
W. Marciniak, PhD, ŁódźUniversity, 'Can Russia, without Vladimir Putin, lead the way out of his course direction in world politics? Reflections on Russia's international goals, and their impact, in the light of Putin's speech from March the 18th, 2014.'
M. Maliszewski, PhD, Vistula University, 'Relations between Russia and Germany after Merkel and Putin.'
D. Aslan, PhD, Vistula University, 'Russia-Turkey Energy Relations after 2002: the asymmetry of interdependence.'
S. Winiarska, PhD, Vistula University, 'Attitude of the Visegrad Group countries towards Russia, in the perspective of the enlargement of the European Union to the Balkan sub-region.'
15:30: Closing of the conference.
We invite everyone interested.
Date: June the 11th, 2019, from 10:30 – 15:30, Aula 2b.