GMID – celebrate with us World Meetings' Industry Day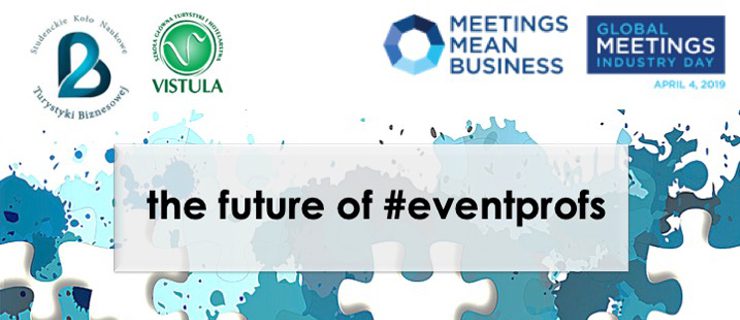 On April the 4th, we will celebrate Global Meetings' Industry Day.
The Vistula University Group Scientific Club of Business Tourism "2B" organises an event on this occasion. It will take place this year, under the slogan "The future of #eventprofs" at the Sound Garden Hotel in Warsaw. Guests from the meetings' industry, along with students, will discuss changes in the meetings' world, and its future.
The World Meetings' Industry Day is an initiative of the Meetings' Mean Business Coalition, which brings together fans of the meetings' industry on six continents, in more than forty countries. The aim is to shine a light on the real impact of business meetings, conferences, conventions, motivational trips, fairs, and exhibitions regarding people, enterprises, and entire economies.
In 2018, 206 registered events were held under the World Meetings' Industry Day: rallies, press conferences, discussion panels, educational events, and prize presentations. This year, events are to be held, even more widely, all over the world.
The meetings' industry is growing dynamically. Its value is estimated at USD 2.65 trillion USD, and it creates millions of jobs all over the world.