We discover talented young people – "Vistula's GOT Talent"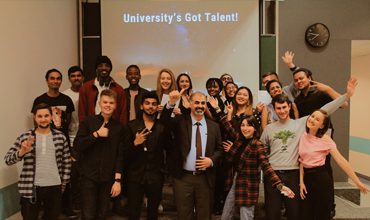 It's no secret that there are many talented students at the Vistula Group of Universities. They can sing and dance perfectly, drawing inspiration from the culture of their countries, but not only this, as they also have the courage and enthusiasm to publicly present their artistic skills. Certainly, you will have admired them during university events.
The Student Council appreciates their talents and commitment, and hence, it created an additional opportunity for them to perform in front of the public and express themselves. 120 participants attended the talent-rich event under the slogan "Vistula GOT Talent". There was great fun, healthy competition, and a friendly atmosphere. The winners received prizes.
Watch a short film report here.