Mobile strategy for your company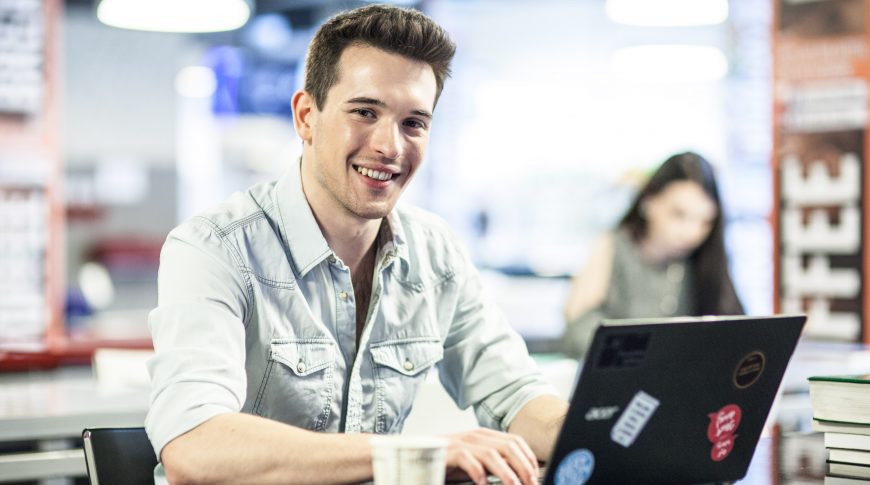 IT department – the pearl in the crown… and costs for the company
A company's development increasingly depends on an efficient IT department. Regardless of whether you run a startup or are a clothes manufacturing company (e.g., LPP employs over 100 programmers). The IT department is becoming an increasingly important axis of your business success. IT departments in corporations are real kingdoms that are very effectively protected by their directors and managers. In fact, if everyone wanted to solve their problems through the IT department, it would quickly get stuck with the work from fixing individual Excel problems to making systems for automating lunch orders. The IT department means a huge cost, but also a gateway filtering out unnecessary or useless matters. Virtually each company recruits employees to the IT department.
Hire a good IT manager
When running a business, especially on a large scale, remember to have a decision-making and communicative IT manager who will be able to understand the business strategy of your project or company. While you can outsource programming work, you must have a person who will be able to specify the deliverables and perform the acceptance of results. This does not mean that your manager has to be an all-programming languages geek to review the delivered code. But first of all, he or she should understand the business goals that drove the development of a given application. If your manager, through efficient team management, can reduce programming costs by 20%, then with 10 programmers you will save PLN 20,000 a month on average (assuming the average rate along with the costs of employing and equipping a programmer). Additionally, your IT manager will help you avoid costs of the software you do not need.
You don't have mobile specialists?
As of 2016, most internet traffic comes from mobile devices. Most google queries are mobile ones. I'm sure that if you are not a startup developing mobile applications then you do not hire mobile specialists in your company. That applies to both UX / UI and application programming. Maybe a few developers will try their hand at JAVA to write an Android app, but there is little chance that you have iOS people in your company. Why is that? If your company has zero or at most one mobile application, it would be ineffective to keep mobile application specialists on a job. The effect of this is that companies are poorly represented in the appstore. There are many more applications created immediately with the consumer in mind, most often with a focus on entertainment (angry birds, uber, tinder). However, the trend is becoming stronger and stronger, in which mobile applications are the added value of the product.
Mobile application as an element of the strategy
GoPro saw that users love their cameras, but they lack the knowledge and skills to edit a movie. They don't know Adobe Premiere, but everyone who has ever used the Windows Movie Maker for editing films knows that uploading them is a shame. That's why they bought two companies developing applications – Quik and Splice. Both solutions allow you to easily edit and export a movie composed of clips recorded with a GoPro camera on a mobile device. As a result, the company has strengthened its leading position in the market of consumer sports cameras.
What's your mobile strategy?
Whether your company strategy is to capture the largest possible market in the field of a given product, or to specialize in a specific niche, 90% of companies that do not have a strategy go bankrupt within 12 months. Mobile activities may be an element of the strategy – it may be the desire to promote your products (e.g., a movie premiere), to facilitate participation in an event or just to increase mobile traffic (e.g., Diki dictionary). Whatever you are going to do with the mobile app:
You will increase the sale of your product,
You will speed up decision-making processes,
You will reach new recipients.
Finally, it is worth adding that mobile applications, like websites, require good promotion and positioning in Google Play / iTunes stores. To find out about the most effective methods of promoting the application, read the next article on the BrokenRules.mobi blog.