Choose studies at our University
Vistula University in Warsaw means prestige, an innovative model of education, guarantee of high-quality education, practice orientated approach and many years of experience in conducting online studies. With us, you will gain all the knowledge you really need and the qualifications that employers are really looking for. We will prepare you for the future.
Find programme
Apply online
Science and business – that's a perfect mix! Together, we develop education programs for leaders.

Agnieszka Dziewulska, Chief People and Culture Officer, KPMG Sp. z o.o.
A university in Warsaw
If you wish to study in Warsaw, Vistula University is the place where you can find a wide range of Bachelor's, Engineering and Master's studies both in Polish and in English, full-time and part-time. This non-public university prepares students for careers in management, finance and accounting, international relations, economics, philology, journalism, graphics, architecture and computer science. Vistula stands out from other non-public universities. We focus on the practical dimension of education and we support our students at the start of their professional careers. In response to the labour market demands, we have launched new specialties, including those in the field of cybersecurity, green economy, e-commerce business, artificial intelligence or computer game development engineering. The knowledge and competences acquired during studies at Vistula University give our graduates an edge and thus help them achieve professional success.
Find out more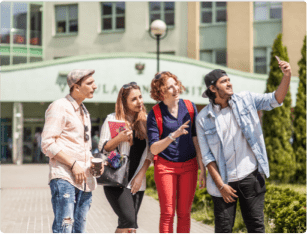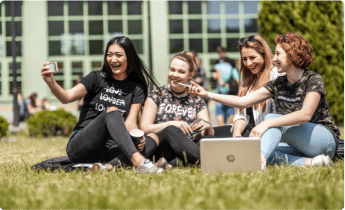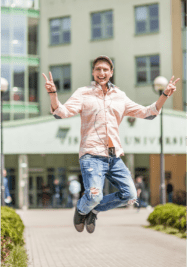 The university implements projects co-financed by the European Union
Vistula University in Pultusk
Vistula School of Hospitality