Student affairs
According to the Rector's Ordinance No. 1/03/2020, all previously planned events, including JobSpot fairs, are canceled by April 14. We will inform you about the new date of the fair as soon as possible.
The Vistula University Career Office invites you to the 8th edition of the JobSpot job fair.
The event will take place on March 12th, 2020, from 10 am to 3 pm, on campus (main hall and hall next to Hall A1).

It's a proven formula that allows you to find a job, internship or apprenticeship. It is also an opportunity to gain and deepen knowledge about the labour market, learn recruitment techniques and the requirements for aspiring employees.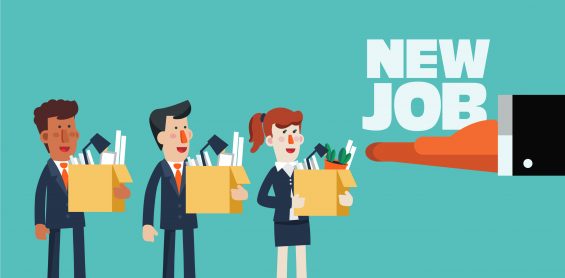 From 10.00 to 14.30 in auditorium A2, we invite you to three workshops conducted in English.
The day before the fair, March 11th, 2020, it will be possible to consult your CV at the Career Office stand.
The event is available to anyone interested and participation is free.



How to get your dream job?
12.03.2020
10 a.m. – 3 p.m. Hall A2
10:00 – 12:00
CV that will delight your employer
short, practical advice to help you on your career path
the secrets of recruiters: what recruiters are looking for in the CV.
7-10 CV tips + list of recommended online CV builders
resume mistakes to avoid
fun games and activities
Company – Teleperformance
10:30 – 11:30
How to build a career in the hotel industry? – in Hall 7
factors of changes based on the example of a General Manager's career
what factors are worth considering while building a career
what distinguishes the hotel industry from other industries
Orbis Group
12:00 – 13:00
Personal Branding – how to make the first great impression and rock the recruiters
How to discover your strengths and take advantage of them during the recruitment process? What should you include in a CV and how to build an effective personal brand? Join the Accenture Operations workshop and gain a unique advantage in the labour market! Impress recruiters and discover their tricks and tips – knowledge in practice within your reach!
Company – Accenture Operations
13:30 – 14:30
Work culture in Poland
During the training you will learn not only the basic information about what is allowed and what is forbidden in Poland, but also what is worth seeing in Warsaw, how Polish people behave, how to introduce yourself in Polish language and how to find a job and get professional experience.
We are waiting for you!
Company – Sitel Polska
All workshops will be held in English.
*In case of necessity to cancel the JobSpot 2020 Job Fair for reasons beyond the control of the organizers, such as national mourning, natural disaster, coronavirus, etc., the parties agree that they shall not pursue their mutual claims for failure to comply with the provisions of the application form. Other solutions (e.g. new event date or individual dates) will be proposed. All participants will be notified of the changes.
The university implements projects co-financed by the European Union
Vistula University in Pultusk
Vistula School of Hospitality