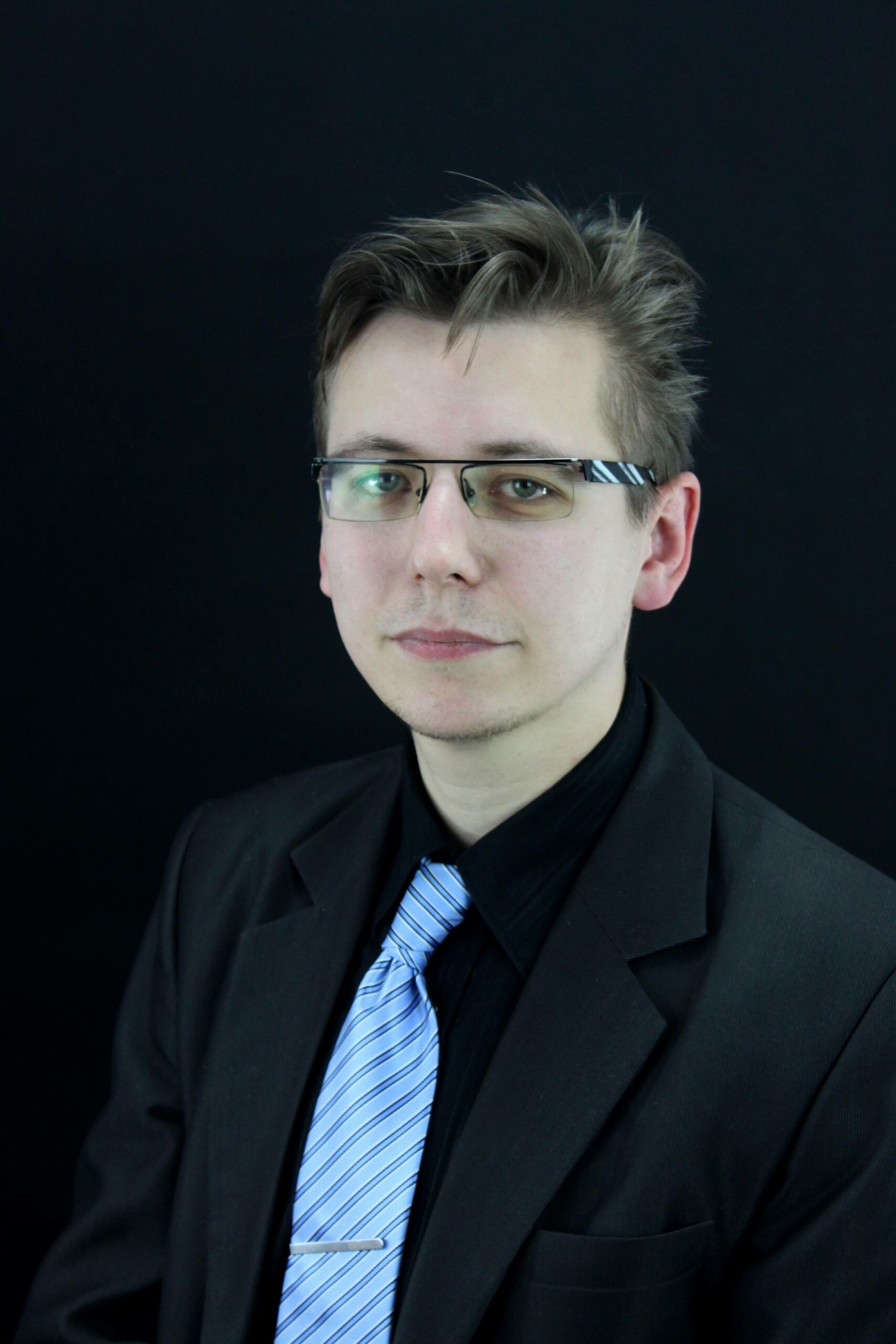 Lecturer's profile
Przemysław Piotr Damski, PhD
Przemysław Piotr Damski, PhD
e-mail: p.damski@vistula.edu.pl
Faculty: Business and International Relations
Field of study: International relations
Head of the Education Program International Relations
PhD in world history since 2013 (Łódź University). Two scholarships of Roosevelt Institute for American Studies (Middelburg, the Netherlands). He conducted research in Germany, the Netherlands and Great Britain. Participant in international educational projects Comenius CoDec "Colonisation and Decolonisation in National History Cultures and Memory Politics in European Perspective" (Giesen Universität, 2014) and EUnderground (Social Academy of Sciences in Łódź, 2019)
Since 2013, he has been working for Vistula University. Since 2015, assistant professor at Vistula University, in the years 2018-2021, Director of the International Relations Educational Programme.
Specialist in the field of international relations in the 19th and 20th century. He published, among others in 'Dzieje Najnowsze', 'Klio' and 'International Affairs'. He is the author of a book entitled ' The closest nations', British-American relations during the presidency of Theodore Roosevelt (1901-1909).
Member of British International History Group.
In the past, he commented historical problems and contemporary international affairs in the media ('Polska. The Times', 'Polskie Radio 24', 'TokFM', 'TVN24', etc.
Teaching/research interests:
history of international relations in the 19th-21st century;
methodology of the history of international relations;
emotions in international relations;
US foreign policy;
British foreign policy;
American-British relations;
International relations in the Arctic;
International activity of Ignacy Jan Paderewski.