HR Excellence In Research
In December 2015, Vistula University signed a declaration of support for the "European Charter for Researchers" and the "Code of Conduct for the Recruitment of Researchers". As the second step in the University's preparation to apply for the title of HR Excellence in Research, a working group was created to conduct a gap analysis and develop an action plan at the beginning of July 2016. The working group developed two anonymous studies in which employees assessed the level of the University's compliance with the requirements stipulated in the Charter and the Code.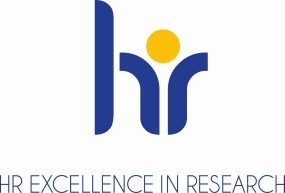 The results of those studies were subjected to a critical analysis. The issuing summary report and an action plan met with the unanimous approval of international experts and, in August 2017, our University received the right to use the title and logo of HR Excellence in Research.
In 2019, HR Excellence in Research Board was created (Rector's Order No. 1/03/2019) to monitor the whole process of implementing actions according to the HR Excellence in Research.
In 02.2022 in order to make the process clearer and to increase the involvement of the research community during the whole process, a new HR Excellence in Research structure was established, i.e., HRS4R Steering Committee, HR Excellence in Research Board and four Working Groups, for the respective areas each: Ethical and Professional Aspects, Recruitment and Selection, Working Conditions, Training and Development (Rector's Order No. 1/02/2022).
In 11.2022, according to the current structure of the University an update of the Rector's Order was implemented: (Rector's Order No. 10/10/2022) Chairperson of four working groups are in charge of implementation, because of the specifics of the entrepreneurial University. In November 2022, Vistula University has entered the renewal procedure of HR Excellence in Research award.
Benefits of HR Excellence in Research
Increasing the level of employment attractiveness and working conditions at the University, which creates a friendly environment for scientific work. Guarantee of respecting transparent recruitment principles.
Confirmation of the University's status as an institution providing the best working conditions for scientists in accordance with European standards in the implementation of scientific and/or research and development (R&D) activities.
Possibility to post job advertisements on the European platform designed for the recruitment of EURAXESS researchers and to recruit collaborators and project partners from prestigious and leading research centres.
Enhancing the University's prospects for participation in international projects, applying and obtaining funds for research.
Rewarding the University in:
international grant competitions of the European Commission within the EU Framework Programme HORIZON Europe in the field of research and innovation
domestic national grant competitions of the National Science Centre and the National Centre for Research and Development
competitions and funding programmes for science of the Ministry of Science and Higher Education;
parametric assessment
The recruitment and selection process in accordance with OTM-R – job offers for researchers
HR Department will announce current openings electronically
Forms of professional development
Documentation HRS4R, OTM-R Policy
The university implements projects co-financed by the European Union
Vistula University in Pultusk
Vistula School of Hospitality