We support the best Warsaw high schools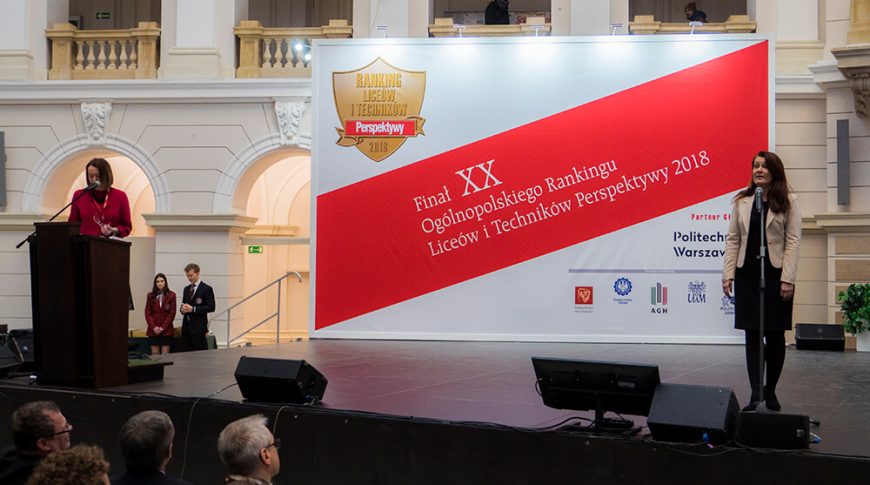 XIII LO in Szczecin and Technical School No. 7 in Nowy Sącz – these are the best high schools in Poland – shows the 20th jubilee Ranking Perspektywy 2018. In Warsaw, the best are the XIV St. Staszic LO, II Stefan Batory LO and VIII Władysław IV LO. The Vistula Group of Universities is a partner of the Ranking in Warsaw and Prof. Jolanta Żyśko, Rector of the Warsaw School of Tourism and Hospitality Management from our Group had an honor to congratulating the winners. The Rector drew attention to the chances that the studies are now giving to young people – especially studying in English, international environment and foreign internships.
– Our goal, as people of education, is to prepare you for adult life so that you can succeed in an international environment. You can study in English here in Warsaw and have abroad internships organized. You are the best, the world is yours – it depends on your decisions whether you reach for it. And our role is to help you. – said Prof. Żyśko encouraging the best students to study at the Vistula Group of Universities.
The ranking was created on the basis of the results of the final high schools exams.