Vistula University is at the forefront of an important set of rankings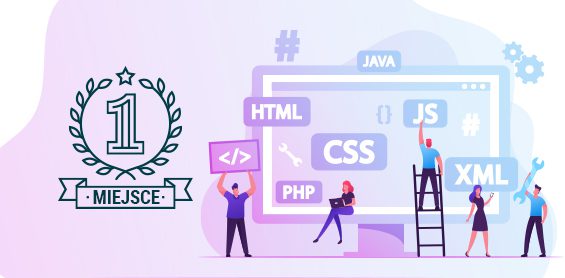 Graduates of Vistula University can count on high earnings. Computer Engineering (a part-time Master's Degree Programme), which we run, took 1st place amongst the non-public universities, and 4th amongst all universities in Warsaw.
The ranking was based on a survey conducted by the Information Processing Centre of the National Research Institute. What was calculated, amongst other factors, were the median average monthly earnings from all sources, in the first year after graduation, and the percentage of unemployment.
Graduates of Computer Engineering actually find a job, immediately after graduation, and their gross salary is PLN 9,557.7 a month.
The ranking results prove that our graduates are among the most sought-after people on the Warsaw labour market. This is another success for Vistula University. Our institution has been focusing for many years on educating, in accordance with the needs of employers. These efforts are paying off. Vistula University is now one of the best private universities in Poland. It is ranked 4thin the Perspektywy rankings. It is also a leader in the internationalisation of education. In 2021, it was ranked first amongst the non-public universities, and fourth amongst all Polish universities in the 'Graduate on the labour market' category.