Vistula Compasses – a great competition for graduates of the Vistula School of Hospitality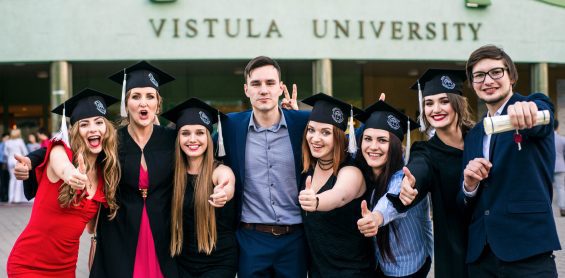 The graduates' professional achievements are a measure of the university's success. They testify to the quality of education and practical preparation. They are the best ambassadors while showing others the way of personal and professional progress.
– Our graduates achieve huge successes – says Jolanta Żyśko, PhD, rector of the Vistula School of Hospitality. – We want to be in touch with them, support, appreciate them, and simply claim. There are so many! – she adds. – I see, how they are developing, how are appreciated in the companies in which they work, win industry awards and create their businesses.
Thinking about our Polish and foreign graduates, Vistula organizes the "Vistula Compasses" competition. Its purpose is to select and honour people who have achieved significant success in the professional field related to hospitality in a broad sense, at work in sectors such as tourism, hospitality and HORECA, the meetings industry, sport management or other sectors.
"Vistula Compasses" will be awarded in two categories:
The competition consists of four stages:
Stage I – open applications of candidates – 03-10.03.2020.
Stage II – nominations – 11-12.03.2020.
Stage III – acceptance of the nomination and sending of competition documents – 13-19.03.2020.
Stage IV – a selection of finalists and winners – 20-25.03.2020.
Winners will be announced on May 26th, 2020, at the Novotel Warszawa Centrum Hotel, during the grand gala to celebrate the 10th anniversary of the 2B Students' Scientific Club of Business Tourism and Global Meetings Industry Day 2020.
Candidates for the Competition can be submitted till 10.03.2020.