'Spring for life' competition – vote!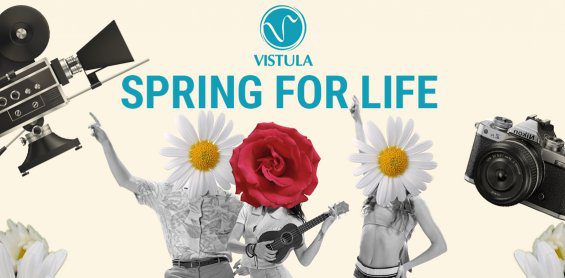 The 'Spring for Life' photo and film competition has entered the next phase. You can now view the submitted works, under the following link:
Vote on-line for the most interesting of them.
The voting rules:
• each student or employee of both universities has 1 vote;
• you can only use e-mail addresses that exist within the vistula.edu.pl domain;
• the voting system will be open between the 28th of May, 2022, at 0:01 and June the 2nd, up till 23:59;
• the link to the voting system is as follows:
The summary of the voting process and the awarding of the prizes will be held during the Competition Gala on June the 3rd at 8:00 p.m., on the MS TEAMS platform.
You can find the link to the Gala here:
The concept behind the 'Spring for Life' competition is to promote cultural diversity, family values, develop artistic sensitivity, and present students' creativity in the field of photography and film. It is about presenting different traditions related to spring.
Vote! 😊