Silver medal for Vistula University at the International Warsaw Invention Show, IWIS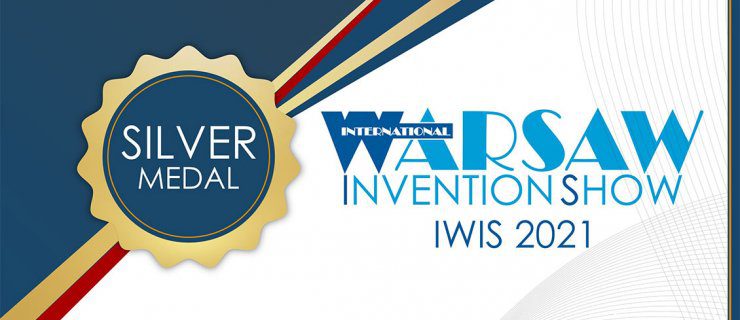 The Vistula University was awarded a silver medal at the International Warsaw Invention Show, IWIS. It also reflects on the success of our lecturer, Professor Marlena Plebańska, and her doctoral student, Barbara Halska, who, engaging students of a technical school in Jastrzębie-Zdrój, created an innovative, interactive web application – poznajmymiasto.pl.
The application aims to present monuments, sports, and recreational facilities in Jastrzębie-Zdrój, in the form of an accessible route around the city. It also allows you to find out about all the events and workshops organised in the city. The application has been designed, in such a way, that it can be adapted to the needs of any city.
IWIS is the largest international event in Poland, promoting inventiveness and innovation. Every year, it hosts inventors from over 25 countries, including Saudi Arabia, Croatia, Egypt, Iran, Canada, Malaysia, Korea, Turkey, Romania, Taiwan, and, of course, Poland. The inventors' present innovations, that provide an overview of technical advances, some already in practice, and some still pending implementation.
The basic aims of the exhibition are:
presenting the scientific achievements of Polish scientists and inventors against the background of global solutions;
enabling inventors to establish contacts with potential investors;
familiarising the public with the achievements of Poland in the field of inventiveness, and through their popularisation in the media, shaping a positive image of Polish science;
creating innovative attitudes amongst children and adolescents.
Due to the pandemic, this year's edition was only on-line.