Meeting with correspondent and reporter Barbara Włodarczyk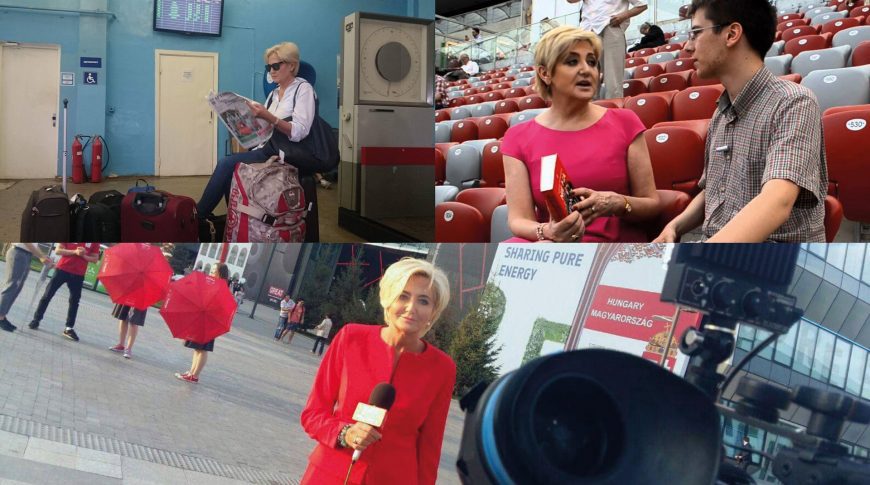 What has she learned while working in Russia and which story she talked about in TV was the most difficult for her – we kindly invite you to a meeting with Barbara Włodarczyk, a former TVP correspondent in Russia, reporter, creator of the series "Wide Tracks" and author of the books about Russia. Barbara Włodarczyk will share her experiences, talk about the workshop of foreign correspondent and Polish audience.
Join us on 22.11.2017 at 5:30 pm to room 213.
The meeting is organized by the students of the 3rd year of Journalism as a part of the seminar "Foreign Correspondent Workshop", where they learn the principles, ethics and specificity of the work of a reporter working abroad. The lecture is run by former TVP correspondent in London and Berlin Marcin Antosiewicz.
Barbara Włodarczyk's lecture is the first of a series of meetings with well-known journalists from Poland and abroad. Next in the series are:
6.12.2017 – meeting with Gabriele Lesser, correspondent of German, Austrian, Swiss newspapers and Eldoradas Butrimas, correspondent of the Lithuanian media in Poland.
13.12.2017 – meeting with Dr. Milena Drzewiecka, journalist, psychologist, television producer cooperating with foreign stations in Poland and
Maciej Czajkowski, former producer of BBC and TVP, currently producing programs for elective.co.uk
All meetings are free and open to guests outside the Vistula Group of Universities.
See you there!