Linguistic competition: "Translators for e-start"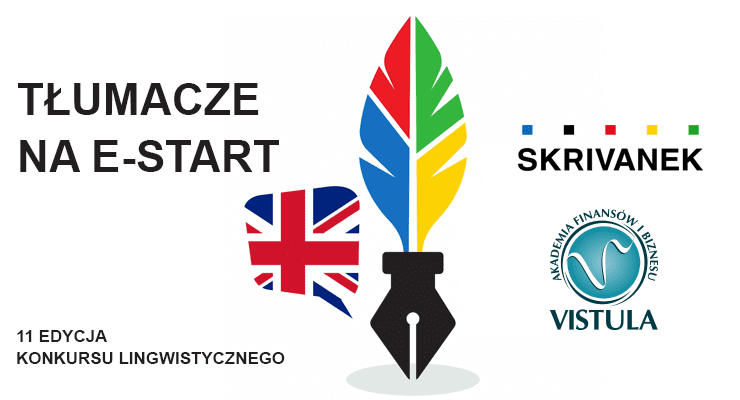 Raise your language and translation qualifications. Take part in the 11th Linguistic Contest "Translators for e-start". The competition is prepared by the Skrivanek Translation Agency and the School of Foreign Languages. Prizes await the winners.
The competition is open to students of English, German, and related faculties, who wish to improve their translation skills. The aim is to encourage them to improve their language skills and translation qualifications, facilitate entry into the labour market, learn about the specificity of business translations from various industries, and better prepare for later work on real orders.
The competition takes place remotely in two stages. Participants translate in a free on-line programme, established by the organiser. It is forbidden to use machine translation engines, such as Google Translate, DeePL, or similar.
The main prize is a 3-month paid remote internship at the Skrivanek Agency. Their participants will receive real translation orders, and their works will be assessed by a supervisor. Apprentices will be kept informed about their work and progress. This form of training allows you to quickly get into the work of a freelance translator, and learn about the way a professional translation agency operates.
Vistula University is a partner of the Linguistic Contest: "Translators for e-start"
The application deadline is extended to November 10th, 2024.
Applications can be sent by e-mail to magdalena.pluta@skrivanek.pl