Images of war in Ukraine – VR exhibition "Through the war" dedicated to Russian war crimes in Ukraine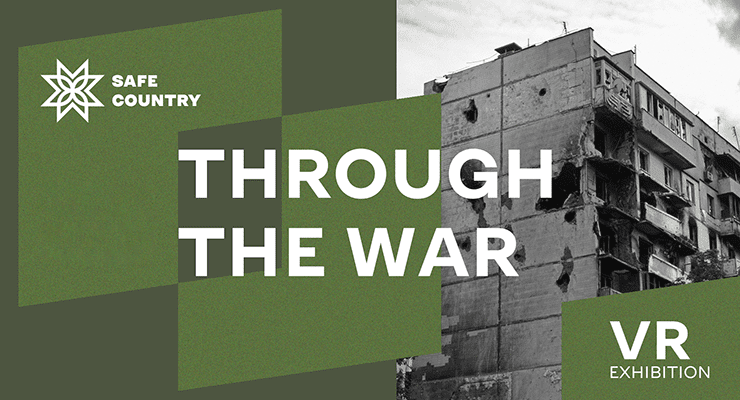 Russian troops commit war crimes in Ukraine every day. They destroy civilian facilities, murder people, kidnap children.
Films made in VR-360 technology and photos documenting this monstrous tragedy can be seen at the "Through the war" exhibition presented at Vistula University.
Using VR glasses, visitors to the exhibition will see five places that have recently been liberated from Russian occupation: Bucza, Gostomel, Irpin, Borodyanka and Izyum.
As part of the project, visitors can also join meetings and panel discussions with Andrei Kozinchuk, a well-known military psychologist cooperating with units in Bakhmut, and Oleg Gukowski, a psychotherapist.
The aim of the exhibition is to show the daily struggle of Ukrainians for life, dignity, democratic society, and European values, as well as to raise funds to support the 67th Independent Mechanized Brigade – for ammunition, equipment, and a psychological rehabilitation program for military personnel.
The exhibition was prepared by the "Save Country" charity foundation, which supports military personnel, veterans of the Russian-Ukrainian war, their families, as well as children of the war.
We cordially invite you from March 30 to April 8 to the Main Hall.