Free training for Vistula students. You will save 15,000 PLN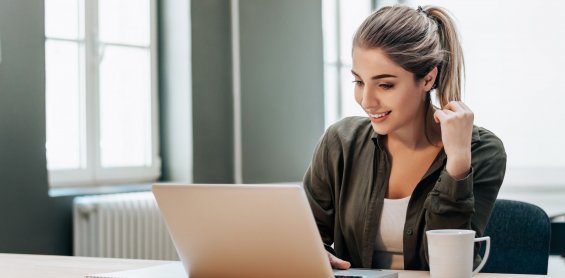 We are resuming recruitment for free training for students of the Vistula University as part of the Vistula.cert project. Classes will be conducted remotely, whilst using e-learning, in Polish and English. Dates will be agreed shortly.
Note! The number of places is limited.
The offer is addressed to students of MA studies, and the last 4 semesters of BA studies in the following programmes:
Economics,
Finance and Accounting,
IT,
Management.
The project consists of 4 stages. Participants must take part in each of them. In the first stage, they can choose a training topic. The course ends with a compulsory certified examination.
These are training sessions that have a high price on the market. Vistula students can redeem them for free.
Stage I
ITIL Foundation – IT service management – 40 hours.
BPMN – mapping, modelling, and publication of business processes – 40 hours.
Prince 2 Foundation – project management methodology based on products – 24 hours. (no vacancies).
TOGAF – the participants of the training will gain knowledge of the terminology, the structure of the TOGAF® 9.2 standard and concept, corporate architecture, and how to apply, practically, the above issues in the enterprise. It can be used to manage and control projects of all kinds and sizes – 40 hours.
Stage II
Additional classes carried out with employers – 40 hours.
The classes will take the form of workshops, and will concern real examples of tasks carried out in enterprises. The expected effect of the classes will be the acquisition of practical skills, as well as solving problems/issues related to working in the company.
Stage III
Study visits at employers – 16 hours
The topics of the meetings will be related to the learning outcomes of the IT programme. The substantive scope of study visits will concern the activities of individual departments/departments of companies, issues, and tasks of employees.
Stage IV – obligatory workshops
Business ideas – 24 hours
The classes will take the form of a workshop, so that students can gain practical skills, they will work on specific exercises and case studies.
Communication competences – 24 hours
Group work, interpersonal and language competences.
Students will receive certificates after completing the training,
We cordially invite you to take advantage of what is on offer.
Are you interested? Please write to vistulacert@vistula.edu.pl
Project is co-financed by the European Union funds.