An internship at Expo 2020, in Dubai, is waiting for you!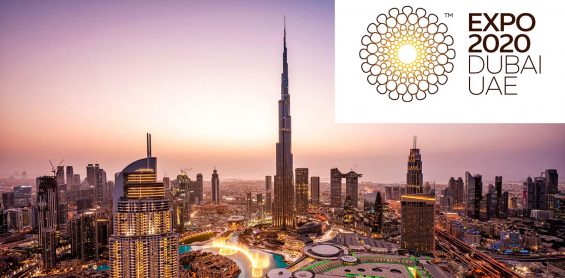 Can you dream of a bigger adventure? A three-month paid internship at the World Expo 2020, in Dubai, is within your reach. The Vistula University Project Office will resume recruitment for internship.
We invite students of the following programmes:
Vistula University
Economics;
English philology;
Spanish philology;
Finances and accounting;
International relations;
Journalism and social communication;
Managemenent.
Vistula School of Hospitality
Expo – you will see the wonders of the world
EXPO is the world in one place – the largest exhibitions organised periodically, presenting the cultural, scientific, and technical achievements of countries, nations, societies, and communities of the world.
The history of EXPO already covers 268 years. The first exhibition took place in 1751, in London. The French built the Eiffel tower before the world exhibition in Paris, in 1889, demonstrating the level of engineering knowledge and technical capabilities of the era. The organisers of subsequent exhibitions have competed in the field of architectural solutions and the momentum of official ceremonies.
It will also be the case in Dubai, which celebrates its Golden Jubilee – the 50th anniversary of the establishment of the United Arab Emirates. Due to climatic conditions, the Expo exhibition will exceptionally take place in the winter – from October the 20th, 2020, to April the 10th, 2021. About 200 countries, including Poland, will take part in it. Twenty-five million visitors will see the exhibition!
You can also participate in what is the most important and most prestigious event in the world!
If you are interested please contact the Project Office Room 329 or email: dubaj@vistula.edu.pl.
EXPO will be held in Dubai and will run for six months, from October 1, 2021 till March 31, 2022, but students will go for three months in two rounds:
Group I: departure 28.09.2021, return 02.01.2022,
Group II: departure 29.12.2021, return 03.04.2022.
The participants do not bear any costs.
Interns receive a scholarship for the time effectively worked under the project and additionally:
3-month accommodation in Dubai;
airline tickets on the route Warsaw – Dubai – Warsaw;
KL, NNW insurance;
as well as covering the costs of medical examinations as part of occupational medicine;
huge life experience and the adventure of a lifetime!
Memories of Expo 2017 in Astana
This refers to a memorable Vistula internship programme during the world exhibition. In 2017, students of the last semesters of full-time studies in Finance and Accounting, and Economics, went to Astana in Kazakhstan. In the Polish pavilion, they used the knowledge and skills acquired during their studies. Here are some of their thoughts about attending and participating in the event:-
Daria Janowicz ( who graduated in Finance and Accounting in 2017) declared: – "EXPO 2017 is an adventure of a lifetime, great people, a great place; you can learn a lot. I would love to go to EXPO 2020, if there was such a possibility".
Alona Pashchenko (she graduated in Finance and Accounting in 2018) reflected: – "What does EXPO mean to me? I will say without hesitation, – an immense amount! Working at the Polish Pavilion at 'EXPO 2017', taught me many things, allowing me to broaden my knowledge, meet a lot of people, develop my skills, and work in the best team. It is worth emphasising the merits of our management – they are not only the best specialists, but above all, great people! I am grateful to everyone with whom I had the opportunity to work! This project has broadened my horizons. I was also able to learn about the culture of Kazakhstan. I am sure that these three months will remain forever in my memory".
Julia Kravchuk ( who graduated in International Relations in 2018) commented: – "I liked the organisation of the project. Thanks to EXPO, I had the opportunity to work in an international environment. I had a lot of extra tasks that developed me professionally."
Pavlo Kucher (graduating in Finance and Accounting in 2017) enthused:- "It was the best summer of my life! My only regret is that I did not take advantage of all the opportunities that I had during those three months. I won't pause for a second, if I have the chance to go to EXPO again, even if I lose financially".
Anna Lukasiewicz (graduated in Economics in 2017) and she endorsed a wonderful experience: – "An internship at 'EXPO 2017' in Astana was one of the best things that happened to me at the start of adulthood. Working with amazing people, both within our group, and from other countries, there was a wonderful atmosphere, a lot of new knowledge, and the opportunity to broaden horizons – in a word, it was an adventure of a lifetime that will stay in my heart forever. I want to go to Dubai EXPO, myself."
Hanna Nesimko (who graduated in Finance and Accounting in 2017) fondly reminisced:- "Participation in EXPO was, primarily, a massive experience for me. I met new people, new technologies, and a new culture with its traditions. I also discovered my capabilities. During this short time, many exciting events took place, including National Polish Day with the participation of the President of Poland, Andrzej Duda. I would love to experience such moments again, with our excellent team".
Alina Makipova (who graduated in Economics in 2018) revealed her deep appreciation of the event: – "I am grateful to Vistula, not only for the acquired knowledge, but also for the opportunity to participate in various business training sessions and international exhibitions. It was an honour for me to represent Poland at the international show, 'EXPO 2017', in Kazakhstan. I developed teamwork and communication skills. It was a great experience. Work in the Polish Pavilion, talks about new technologies, and meetings with people from around the world, made the summer of 2017 unforgettable! Ever since 2014, when it transpired that the exhibition would take place in my homeland, I set myself the goal of taking part in it. Thanks to Vistula, we succeeded. During 'EXPO 2017', I presented the beauty and richness of the nature of Polish forests, as well as their role in the absorption of carbon dioxide. Each country boasted of its discoveries in the field of green energy. This work brought me joy and pleasure. We didn't just work in Kazakhstan. We also took part in the entertainment programme. There were concerts, trips, parades, and competitions. I made many friends. I will certainly visit another exhibition in Dubai. You can't miss the opportunity to attend such events!".