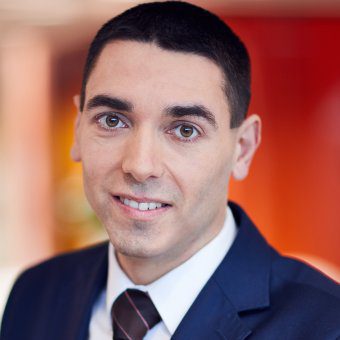 Lecturer's profile
Tomasz Kociołek, PhD
Tomasz Kociołek, PhD
e-mail: t.kociołek@vistula.edu.pl
Faculty: Business and International Relations
Field of study: Finance and accounting
Chartered accountant having over 18 years of practical experience in accounting and auditing of financial statements according to Polish and international accounting principles. He has also provided transaction and assurance services for clients, including listed companies.
Member of ACCA, Certified Internal Auditor (CIA), certified accountant of the Accountants Association in Poland, currently a PhD student at Vistula University.
Author of numerous articles and expert opinions in the field of accounting published in, among others, "Rzeczpospolita" and "Dziennik Gazeta Prawna". Expert in the Jacek Kuroń Competition for the Best Social Enterprise and the program "Drogowskaz dla NGO. Profesjonalizacja trzeciego sektora poprzez wypracowanie i upowszechnianie zasad zarządzania finansowego" (Signpost for NGOs. Professionalization of the third sector through the development and dissemination of financial management principles).
His scientific activity covers research in the field of financial accounting and auditing, with particular emphasis on non-profit entities.
Conducted courses: Fundamentals of Finance and Accounting, Ethics and Professional Standards (in Polish and English), Internal Audit Methodology, Audit and Other Assurance Services (full-time, part-time and post-graduate studies with ACCA accreditation), Audit and Assurance (in Polish and English).
Teaching/research interests:
Polish and international accounting principles
Audit of financial statements
Standardization of financial audit principles
Accounting for non-profit organizations
Financial Reporting