X edition of the Interstudent competition for the best international student in Poland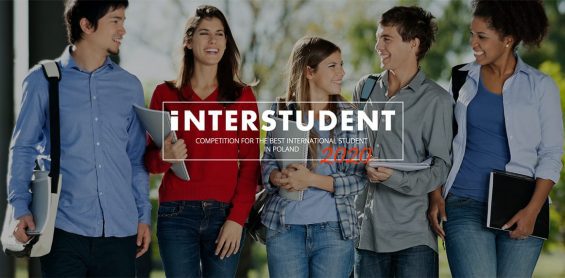 Over 80,000 foreigners study at Polish universities. For the tenth time, the jury of the Inter-student Competition wants to select and award the best of them, those who, through their active attitude, along with building understanding between cultures, enrich the Polish academic community.
The competition is open to students of Bachelor's, Master's, and post-graduate programmes of public and private universities. The condition is that students competing must be active in the local student environment via cultural, social, environmental, or sports-related means, as well as sustaining excellent academic performance.
Lecturers, tutors, university authorities, foreign offices, student councils, as well as colleagues, may nominate candidates.
This competition is an excellent opportunity for students of Vistula University and the Vistula School of Hospitality, prime leaders in internationalisation in Poland. Young people from 100 countries study here.
The Inter-student competition is as part of the 'Study in Poland' programme, under the Honorary Patronage of Prof. Jan Szmidt, BEng, PhD, Chairman of the Conference of Rectors of Polish Academic Schools.
The partners of the competition are the Conference of Rectors of Polish Academic Schools, the Student Parliament of the Republic of Poland, and the National Representation of Doctoral Students.
The final gala of the Inter-student competition will be on January the 27th, 2020, in Łódź, during the conference: 'Foreign students in Poland 2020'.
You can submit candidates up till January the 7th, 2020.
More at: www.studyinpoland.pl/interstudent