Our sporting successes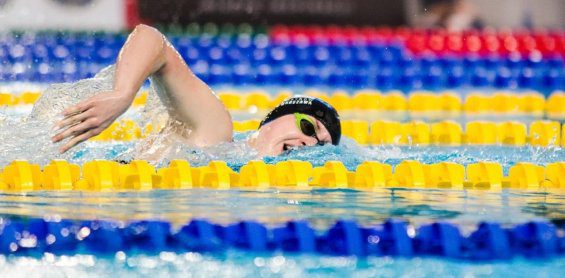 On October 9-11, 2020, the Polish Academic Swimming Championships were held in Lublin.
The third-year management student at the Vistula University, Klaudia Jankowska, was very successful. It took – in the category of non-public universities – the first place on the distance of 100 m freestyle (59.90 s) and the second place on the distance of 50 m freestyle (28.30 s). At 100 m freestyle Klaudia is the seventh student swimmer in Poland.
We encourage all students of the Vistula Universities to be physically active and compete in sports. It not only strengthens disease resistance, which is extremely important nowadays but also helps to achieve the most important personal goals, including in the sphere of education.
Congratulations to Klaudia on her success!
Gallery