Business & Education – Oliver Wyman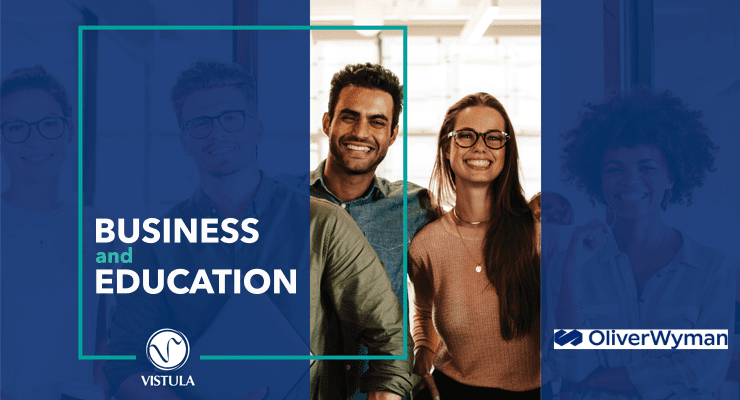 Another workshop organized as part of the Business & Education program for students was devoted to building a personal brand in the business world. The classes were conducted by experts from Oliver Wyman – a leader in the field of consulting services.
At Vistula University, we're deeply committed to providing our students with unparalleled experiences and diverse insights, especially through our Business & Education program. Each week, we host top-tier companies from different industries.
On October 30, we were thrilled to welcome experts of the esteemed consulting firm, Oliver Wyman. An authentic personal brand in a business environment was the most important topic of the meeting.
A strong personal brand is one that stands out, is catchy, appealing and creates a community. It also sends the message that you are an authentic expert – you have skills, knowledge and experience in a given area.
Building a personal brand is about creating a unique image, attracting the audience, and skillfully retaining their attention. This is the key to success.
The enormous importance of a personal brand in today's complex world was highlighted during a passionate discussion with Oliver Wyman experts. Students gained practical insight into developing and using their personal identity in a professional environment.
The workshops broadened the horizons of their participants and provided invaluable knowledge that will undoubtedly be useful to them in their academic and professional journeys.
We would like to thank Marta Wierzbicka and Esra Celik for their key role in this project, as well as Vladimir Ahayana, Weronika Tałaj, Anna Wasiak, Dorota Konisiewicz, Joanna Blicharska, Michalina Wawrzkiewicz and Sevde Yigit for their great presentations, which were widely appreciated among students.
In the next meeting, on November the 6th, we are going to host CBRE, the world's largest consulting company in the commercial real estate industry.
Join us!